Table Tennis for All Ages
Table Tennis Membership Fees:
$10 per visit
$90 for 10 visits
$160 for 20 visits
Membership
$1080 for Annual Membership
Each visit is limited to 2 Hours, $5 for each additional hour.
*All Prices Include HST
Table tennis is a community sport connecting people of all backgrounds and ages. With improved concentration and alertness, strategic thinking skills, better hand-eye coordination, and countless other health benefits, it's a great chance to get out in the Markham community, break a sweat, and meet everyone else in the community in a relaxing environment.
Call today at 289-582-9998, or email [email protected] for more information!
Benefits of Table Tennis
"Tennis is like an atom… intricate in design and the building block to everything we know"
—Matt Hetherington
Easy on the joints while still allowing for aerobic exercise.
Improve reaction speed, reflexes, and gross/ fine motor skills.
A social outlet: lose weight and break a sweat with people in the community of all ages and backgrounds; Table Tennis brings communities together!
Sharpen your brain's cognitive awareness. Table tennis increases blood flow to your brain, promoting its healthy development and potentially reducing the chances of Alzheimer's or dementia.
Mental acuity and problem-solving skills are trained with each fast-paced, unique puzzle that a table tennis rally can become.
Improve hand-eye coordination.
Strengthen your balancing skills with quick movement and changes of direction.
Stimulate your brain's functions: your prefrontal cortex helps with strategic planning and is exercised during table tennis as you quickly make decisions and plan your next move. The aerobic element of table tennis lends itself to developing your brain's hippocampus (responsible for memory function).
Table Tennis for Seniors in Markham
According to the Canadian government, only 14% of adults older than 65 years of age are meeting physical activity guidelines. These drastically low numbers mean that most seniors are not in optimal physical health and are at higher risk for age-related illnesses.
Table Tennis is an excellent solution for seniors looking to maintain and improve their physical health. As a low-impact aerobic activity, table tennis minimizes joint damage that other sports can lead to. Harvard's research in the Journal of Musculoskeletal and Neuronal Interactions in 2018 showed improved cardiovascular and cognitive health and emotional and social outcomes for older adults.
Happiness: No Words & the Sound of a Ball
Join us at King Square Sports Centre to access our Table Tennis area, where you can hone your skills and meet like-minded folks.
History of the Game
Table Tennis was first created in Britain in the early 1900s and was initially known as Ping-Pong. The Table Tennis name was established in 1921 as the sport quickly spread in popularity across Europe. In 1926, the International Table Tennis Federation was founded.
Breaking Barriers
Table Tennis was instrumental in helping ease Cold War tensions during the 1970s when the Nixon-led U.S. was in conflict with China. Athletes representing both countries took to the table on nationally televised stations, and the first event in Beijing in 1971 is credited with helping to lead the way to diplomatic peace.
Tablet Tennis is still wildly popular, and individuals of all ages, ethnicities and backgrounds can take up a paddle and learn the fundamental skills.
Pricing for Table Tennis
Table Tennis Drop-Ins: $15 (tax incl.)

10-Time Multi-Pass: $135 (tax incl.)
Subscribe to Our Newsletter
Subscribe for the latest news and updates from King Square Sports Centre in Markham.
Our vision is to become a premier sports facility in Markham, providing youth and adults with a safe, clean environment for recreation.
9390 Woodbine Ave
Unit #2BQ1, 2nd Floor
Markham, ON L6C 0M5
Sponsored By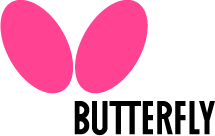 7 Days a week
8 am to 10 pm
Contact Us for After Hours Appointment